I first addressed the JOBS Act more than a year ago in April of 2012; since then, investors and entrepreneurs have been anxiously awaiting implementation of the law by the Securities and Exchange Commission (SEC).  According to a press release by the agency issued last week, the SEC has enacted a new rule that will lift the ban on general advertising or solicitation for offerings of certain private securities. This move could very well signal the first step to full implementation of the law, starting a new era in the realm of direct investment into small businesses and startups.
As a quick recap, the Jumpstart Our Business Startups Act (or JOBS Act) is a law that is aimed at encouraging investment in small businesses and startups by easing regulations on the solicitation to private investors. Up until now, regulations had prevented companies seeking capital investment by advertising securities they offer directly to investors. These measures were intended to protect unwitting investors from poor or fraudulent investment opportunities. The new legislation paves the way for the implementation of "crowdfunding," which involves selling small amounts of equity to many investors, generally by using the internet to reach a large number of people.
The SEC's decision implemented Title II of the Act, which allows general solicitation of private securities, but only to "accredited investors" or qualified institutional buyers. The issuer of the security must take reasonable steps to verify that the buyers are qualified investors. In order to be an "accredited investor," a party must be a certain type of business entity with meeting specific asset requirements or a natural person with net worth of $1 million (excluding a person's primary residence) or have an income of over $200,000 for the past two years ($300,000 joint income if married). Some of the ways in which issuers may verify buyers' qualifications include:
Examining tax returns or other tax documents that establish income.
Reviewing statements that list assets. These may include statements from banks, brokerages, tax assessments, or reports generated from appraisals.
Confirming qualifications through a third party.
Requiring a high minimum investment.
While these regulations are one step closer to the implementation of the JOBS Act, the SEC has yet to move forward on Title III of the Act, which is the section dealing with crowdfunding. When it does, it will allow non-accredited investors to invest in companies via approved crowdfunding platforms. If successful, it could change the way in which small startups raise capital and solicit investors. Critics note that the potential for abuse is high, which is one reason that the SEC may be taking its time in issuing regulations implementing Title III.
As the SEC regulations relating the implementation of the JOBS Act are promulgated, it is important that business owners who are seeking investments ensure that they remain in compliance with the applicable laws. Similarly, investors should be certain to fully explore the legality and legitimacy of their potential investments. Consultation with an experienced small business and startup attorney can help make sure that you avoid any legal issues that could potentially arise.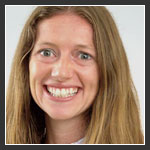 - Claire Kalia