As social media became increasingly popular over the last decade, many employers utilized online profiles to try to learn more about job applicants or to try to keep an eye out for possible misconduct on the part of current employees.  For years, applicants were overlooked and employees were disciplined for posting questionable or disparaging content on their social media profiles.  While it is always a good idea for professionals to use good discretion on social media, a wide array of privacy settings have made it significantly more difficult for an employer to access the content of employees' personal profiles and websites.  In the face of these new privacy settings, some business owners began requesting usernames and/or passwords from their employees to keep tabs on their online behavior.  However, as tempting as it may be for business owners to request access to personal profiles, you should be aware that this practice is against the law in California.
Lately, social media privacy has been a hot-button topic in both federal and state legislatures across the country.  California was one of the first states to successfully enact a social media privacy law, and Section 980 of the Labor Code went into effect at the start of 2013.  Furthermore, the  Password Protection Act of 2013 was recently introduced to the United States House of Representatives, and  a significant number of states currently have similar legislation under review.
What Business Owners Should Know about Section 980
Private employers in California are now prohibited by law from requesting, demanding, or otherwise obtaining usernames and passwords in order to access their applicants or employees' personal social media accounts.  The law further protects any information related to a personal online presence, including the content of status messages, shared information, or blog entries.  A business owner may also not demand that an employee access a personal account or page in their physical presence so the owner may view the content of the profile or any entries.  Lastly, a business owner may not retaliate against or threaten to retaliate against any applicant or employee who refuses to provide usernames, passwords, or other information regarding the content of their personal social media.
For the purposes of the law, "social media" means any electronic service, account, or content, and protections pertain to:
Personal profile pages
Videos
Still photographs
Blogs
Video blogs
Podcasts
Instant messages
Text messages
Email messages
Online services or accounts
Specifically, the law can be applied to content on websites such as Facebook, Twitter, Tumblr, LinkedIn, YouTube, Instagram, Vine, Pinterest, WordPress, and many more.
Business owners may still request any information necessary to access technological devices or accounts that were supplied by the business.  These include computer log-in information, email accounts, PDAs, etc.  Furthermore, if you believe an employee has violated the law or company policy, you may be able to access their personal accounts for information relevant to an investigation.
As a business owner, you always want to make sure you are in compliance with the current, and often changing, laws.  If you have any questions regarding social media or other employment laws in California, do not hesitate to call our firm for help.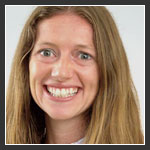 - Claire Kalia