The United States Securities and Exchange Commission (SEC) has moved one step closer to implementing key provisions of the Jumpstart Our Business Startups (JOBS) Act. First signed into law over a year ago on April 5, 2012, the JOBS Act is intended to stimulate investment into small business by removing regulatory barriers that stop small business and small would-be investors from connecting. When implemented, the law will allow small companies to solicit investment directly from investors in a large scale investment model known as "crowdsourcing." Generally, crowdsourcing involves using the internet to solicit small sums of money from a vast pool of potential investors. The model has proven potential, as donation-based crowdsourcing sites like Kickstarter and Indiegogo have raised millions of dollars for creative and charitable projects.
Late last month, the SEC took an important first step by approving proposed rules for implemented Title II of the Act that will allow for crowdsourcing while purportedly protecting investors from scams or shady investments. Earlier this year, the agency implemented Title II of the Act, which allowed for companies to directly solicit to "accredited investors," meaning certain institutional investors or people who meet net worth requirements (see previous blog post here). The approval of the proposed rules triggers a 90-day comment period, which is followed by another vote by the commission to give the rules final approval. If all goes as planned, businesses and investors can plan on seeing final rules published by the SEC sometime in February of next year. Some of the highlights from the proposed regulations include:
Companies that complete a round of crowdfunding must file an annual report with the SEC
An issuer of crowdfunded securities can raise a maximum of $1 million per 12-month period
All crowdfunding must be done through a registered broker-dealer or "funding portal." These parties are prohibited from soliciting investments, offering investment advice, or compensating employees based on sales.
Any issuer who wishes to engage in crowdfunding must file a disclosure document with the SEC at least 21 days prior the first sale. In addition, raises of over $500,000 will require the filing of audited financial statement.
Observers have mixed feelings regarding the proposed rules, with some concerned that the filing and requirements will be too onerous for small businesses who wish to take advantage of crowdsourcing opportunities. What is certain, however, is that crowdsourcing for entrepreneurs seems to be around the corner. If you are a small business considering taking advantage of this new way to raise capital, there are many legal issues of which you should be aware. Be certain to talk to a California small business and startup attorney to ensure that your crowdsourcing venture is in compliance with the law.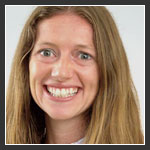 - Claire Kalia