Small business owners should always be aware of all of the federal and state employment laws that may apply to their company.  Familiarizing yourself with laws regarding wages, hours, discrimination, and more not only guarantees fair treatment for your employees, but also ensures you will not face accusations or penalties for unintentional violations of these laws.
Laws are not static, however, and the legislature makes changes each year.  You therefore must make sure you check which laws are enacted or amended every year.  California approved several new employment laws that are set to go into effect January 1, 2014.  In Part 1 of this series, I discussed new laws affecting wages and hours worked for employees.  Now, I will address new California laws and amendments regarding discrimination in the workplace.
Discrimination against military – The California Fair Employment and Housing Act (FEHA) currently protect employees from discrimination based on race or color; religion; national origin or ancestry; sex or sexual orientation; physical or mental disability; medical conditions; marital status; pregnancy, childbirth, or related medical conditions; and age for persons over the age of 40.  AB 556 will add "military and veteran status" as a new category of protected employees.  This means employers may not treat an employee in a discriminatory fashion or make any employment decisions based on being an active or former member of the military.
Clarification of sexual harassment definition – FEHA currently protects employees from discrimination and harassment based on sex.  However, in the past, courts have found that sexual harassment must actually be sexually motivated to be unlawful.  For example, in a recent case, male employees repeatedly made extremely graphic and offensive sexual comments to another male coworker and claimed they were "just being guys."  The court found the behavior did not violate the law because it was not motivated by sexual desire.  SB 292 amends the definition of sexual harassment under the law to clarify that hostile treatment does not have to be sexually motivated to qualify as harassment.
Added whistleblower protections – California labor law currently protects employees who report violations of state or federal statutes.  SB 496 expands protections to employees who report violations of local regulations and rules.  The amendment further adds protections for employees who report violations to a supervisor or other employee who would have the power to investigate the claims.  Employers may not fire or discipline such whistleblowers.
These are only some of the changes in California employment laws that will roll out in 2014.  Check back because I will discuss other new laws in later parts of this series.  If you have any questions regarding employment laws and your small business, contact out office today.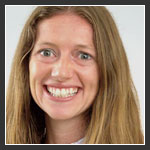 - Claire Kalia