At the start of each year, new employment laws go into effect that may have a significant impact on California businesses.  This year, all members of limited liability corporations should take note that, as of January 1, 2014, the California Revised Uniform Limited Liability Company Law (RULLCA) completely replaced the prior state law governing LLCs, which had been in place since 1994.  The new law is not intended to affect any operating agreements, votes, or contracts made prior to January 1, 2014, however any actions taken after that date will be subject to the new regulations.  However, if LLCs have not updated their operating agreements in response to the new law, many conflicts may arise regarding any actions taken in the New Year.
One of the biggest changes is in regard to default rules.  Each default rule will govern LLCs unless an LLC's operating agreement states otherwise.  If new default rules are put in place and the operating agreement does not specifically address that rule, the default rule will govern.  The biggest potential concern with RULLCA is that the new law includes many significant default rules.  LLCs should be aware of these new rules and should update their operating agreements accordingly.
Changes in Default Rules
The new rules may significantly impact the obligations and rights of managers or members.  Some examples of the new default rules include:
Member status changes—The new law includes many events that may dissociate a member and change their status to transferee, giving them significantly limited rights.  Such events include death of an individual member; appointment of a conservator or guardian for an individual member; certain judicial orders; some bankruptcy filings; and more.  LLCs should take care to ensure the operating agreement addresses such events if it does not intend to dissociate such members.
Authority of managers—Previously, the default rules addressed only limited circumstances under which managers required member consent to take certain actions.  RULLCA's new default rules significantly expand member consent rights and may, in turn, significantly limit manager authority to act without consent.
Member-manager status changes—Under the new law, if a member-manager is dissociated as a member, he or she will also be automatically removed as a manager, unless the operating agreement states otherwise.
These are only a few of the examples of new default rules set out by RULLCA.  Others involve indemnification, reimbursement of members and managers, changes in rights of guardians, conservators, and personal representatives of incompetent or deceased members, transferee rights, and more.  Overall, every California LLC should examine its operating agreement and update it in accordance with RULLCA to avoid any unintended consequences, status changes, or conflicts.  Furthermore, LLC laws can be technical and confusing, so it is always important to contact an experienced business attorney for assistance.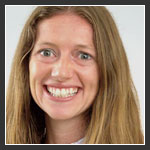 - Claire Kalia