As a business owner, hiring your first employee is a big step. While it is certainly a milestone of growth, it also triggers a variety of legal issues of which every business owner should be aware. It is extremely important, consequently, for any business owner that is considering hiring an employee to discuss their situation with a business attorney who is familiar with the legal obligations and liabilities that a new hire entails. This information below is designed to give business owners a primer on the various legal issues that are raised by a new hire, as well as steps you can take to ensure compliance with the relevant law and limit your liability.
Register for an EIN
An employment identification number, or EIN, is a necessary federal identification number required to report taxes and other information to the Internal Revenue Service. Additionally, this number is used for state tax purposes as well. You can apply for an EIN online through the IRS website here.
Register with your state's labor department
Employers must report new or rehired employees to the appropriate state agency within 20 days of the day they start work. In California, the agency Is the Employment Development Department, whose website can be found here.
Determine employment eligibility
Under federal law, employers are required to verify that an employee is authorized to work in the United States. This verification must be completed within three days of hiring a new employee, and requires employers to confirm documents specified by an employee's I-9 form proving citizenship or work eligibility.
Establish Records for Withholding Taxes
The IRS requires employers to keep records of employment taxes for four years. Additionally, such tax records are a useful tool for keeping track of business progress and expenses, and can make it easier to file taxes in coming years.
EEOC and FLSA standards
Both the Equal Employment Opportunity Commission (EEOC) and the Fair Labor Standards Act (FLSA) require employers to comply with various provisions regarding anti-discrimination, workplace safety, wage and hour requirements, and more.
These are only a few examples of issues you may encounter when you hire your first employee and as you continue to grow your workforce. Additional issues include writing an employee handbook, devising a personnel file system, defining benefits and salary packages, implementing payroll operations, and making sure you have all of the required postings in the workplace.
Setting up a Personnel File
Every employee at your business should have a personnel file, which includes documents such as their resume and employment application, job offer, benefits forms, performance evaluations, and documentation of incidents such as complaints or disciplinary warnings. To learn more about employee files, see this post. Additionally, it is also strongly recommended that you have an employee handbook, and include the signed employee handbook in the employee's personnel file.
Hiring can be exciting, but can also have legal implications. If you have any questions regarding hiring or other employment issues, do not hesitate to consult with experienced business attorney Claire Kalia today.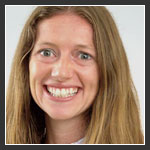 - Claire Kalia