Previously on this blog, we discussed the importance of developing an employee handbook despite the time and energy involved. Another important step for small business owners is to properly set up a system for employee personnel files when you have hired employees. (See this post for more information about hiring employees.) Some small business owners believe that since they have a minimal amount of employees, it would not be worth the time to formally organize employee-related paperwork. Though creating and maintaining employee files may seem like tedious tasks, having all relevant papers in one place serves many important purposes. Even if you only have a couple of employees, personnel files help you stay organized or protect yourself if an employee ever files legal action. The following is a brief guide for compiling personnel files.
What goes in
Keeping paperwork together can be highly convenient come tax time or when you undergo an audit. Furthermore, employee files are extremely important whenever you hire, promote, or terminate an employee. All of these employment decisions should be properly documented and kept in the personnel file. If an employee ever alleges that an employment decision was discriminatory or otherwise unlawful, you will have the file as evidence to back your decision.
For all of these reasons, the following documents should be kept in employee files:
Job applications, resumes, cover letters, references
Employments offers
Any contracts or agreements signed
IRS Form W-4
Signed agreement to the employee handbook
Benefits forms
Records of promotions and raises
Annual reviews and other performance evaluations
Awards or recognitions
Disciplinary warnings or write-ups
Customer or coworker complaints
Attendance records
Letters of resignation or any documents showing why the employee was terminated
Every time an employee's job title, description, or pay changes, you should update their file. Furthermore, both positive and negative feedback should be documented; this way, you can always show that you had legitimate reasons for terminating someone or for hiring or promoting one certain person over another.
What stays out
There are certain documents you should not include in your employee's file, however. You should always remember that California law gives employees the right to review their personnel files at reasonable times and intervals, and for a certain amount of time after the employment ends. Therefore, you should not include unnecessary documents that do not relate directly to the employee's qualifications, job performance, or employment relationship. For example, you should not make entries in a personnel file that reference an employee's personal life, political beliefs, gender, religion, or race, or other personal opinions you have of the employee.
You should furthermore never include Employment Eligibility Verifications, or Form I-9, in individual employee personnel files. Instead, you should keep all I-9 forms in one single file. This way, if U.S. Citizenship and Immigration Services (USCIS) wants to inspect these forms, you can hand them one convenient folder and they will not have access to other personal information regarding you employees.
Finally, employee medical records must be kept in separate files to which a very limited people have access. Medical records must be kept private, so they should not be stored in personnel files that may be viewed by several people.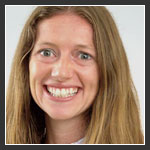 - Claire Kalia