Naming a new business is often a difficult decision that many entrepreneurs may spend countless hours struggling with. The choice of a particular business name can significant legal implications and also may affect the overall success of your business. Consequently, it is not a decision that should be made without significant deliberation and market research. While the most interesting and enjoyable part of naming a business for an entrepreneur may be creating a unique "brand identity," the legal issues that often arise in choosing a business name can also have a significant impact on whether a business ultimately succeeds or fails. As a result, anyone who is in the process of choosing a business name should consult with an attorney prior to filing any paperwork with the appropriate state agency.
There are some essential steps that should be taken in order to choose an appropriate business name for your new venture. Some of the most common are detailed below.
Generating a list of names
The first step in creating a memorable and brand-specific business name is generating a list of candidates. According to Clate Mask, Co-Founder and CEO of Infusionsoft and Entreprenuer.com contributor, names created by committee are "usually losers," so be sure not to rely too heavily on the advice of others. Factors to consider when choosing a business name include how the name will look on print or online marketing materials, the associations that your potential customer base will have, and whether or not other businesses have the same or similar names.
Conduct a trademark search
One of the worst things that can happen to a new business is achieving some initial success only to discover that their name is potentially infringing on someone else's trademark. Entrepreneurs can use the U.S. Patent and Trademark Office's Trademark Electronic Search System to determine whether their potential name may cause a trademark dispute. Trademark law can be extremely complicated, so involving an attorney at this point in the process is advisable in most situations. I've also written extensively about various trademark issues in my blog.
Keep in mind that domain names are important
In 2015, having an online presence is practically essential in order for a business to succeed. Even if you do not actually do business over the internet, consumers expect a business to have a website that explains what the business does and provides consumers with other relevant information. When you choose your business name, consider how it would look as a website address. In addition, make sure that it is available by using an internet search engine to conduct a basic search. If your name is available, register your domain name right away. Here is a post I wrote recently about internet domain names.
Establish your social media presence
A subset of a business's online presence is its social media identity. Check to see whether your hypothetical business name is available on social media sites such as Facebook, Twitter, Linkedin, and Google Plus, and if it is, claim it as soon as you can.
Register your business name with the appropriate state agency
In cases where a business entity operates under the name registered with the state in which is registered, no separate business name needs to be filed. If a business entity would like to conduct business under a different name, it commonly needs to register a fictitious name with the state, often referred to as a "doing business as" (DBA) registration. This is distinct from applying for trademark protection, and does not provide a business entity with any trademark rights in its name.
Trademark your business name
Registering a trademark with the United States Patent and Trademark Offices (USPTO) gives business owners certain legal protections in their business name including prohibiting others from using it. In addition to protecting a business name, trademarks can also protect words, symbols, and logos that distinguish your goods and services from those of others. I wrote a longer post about trademarking your business name here.
Consult with a small business attorney
The process of choosing and registering a business name can be complicated and confusing, even for sophisticated entrepreneurs. Because the choice of a business name can have such a significant impact on the success of a business venture, it is highly advisable for anyone in the process of starting a business to discuss their circumstances and plans with an experienced lawyer. In addition to helping you choose, register, and protect your businesses identity, an attorney will be able to help you determine what type of business entity best suits your business model and ensure that you are in compliance with the applicable state or federal rules and regulations. To schedule a consultation with Attorney Claire Kalia, call our office today at (650) 701-7617.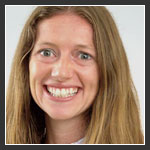 - Claire Kalia