Is your business compliant with current California sexual harassment law? In the wake of the momentous Me Too and Time's Up movements, California experienced a sea change in the landscape of its sexual harassment law. The state Legislature enacted specific statutory changes that took effect on January 1, 2019. Experienced California employment law attorney Claire Kalia can help your business stay compliant with current laws and reduce future liability. Call (650) 701-7617 to schedule your consultation today. You can also book an appointment through our website.
What the New Law Requires of California Employers
The San Francisco Chronicle reports that 2018 saw eight separate bills signed by Governor Jerry Brown, all with the goal of preventing sexual harassment in the workplace. The bills also promoted gender diversity on various boards (another important step in promoting effective workplace policies throughout California). SB 826 was perhaps the most dramatic measure on this issue: it requires any publicly-traded company with a principal executive office in California to have at least one female director by December 31, 2019. It is estimated that approximately one-fifth of all California companies subject to this rule currently have no female director.
New sexual harassment laws also aim to prevent sexula harassment in the workplace with mandatory training. Starting January 1, 2019, all employers with five or more employers must provide two hours of sexual harassment training to supervisors and one to all other employees within six months of hire (and every two years thereafter). This expands the reach of sexual harassment training from current laws (which only required training for employers with fifty or more employees, and did not apply to migrant or seasonal agricultural workers).
Another critical bill prevents employers from restricting employee reports of illegal harassment in the workplace. SB 1300 prevents employers from requiring employees to sign an agreement not to sue as a condition of getting a job, keeping a job, receiving a raise, or being promoted.  SB 1300 also prohibits nondisparagement or nondisclosure agreements that prevent an employee from revealing illegal acts in the workplace. These, too, only apply to obtaining a job, promotion, or raise (or keeping a job). These provisions do not apply to severance agreements, nor to settlements reached in a lawsuit or administrative proceeding. This bill was advanced by critics of the many sexual harassment lawsuits that have been settled by powerful organizations under terms of nondisclosure. In many cases, the defendant was found to have continued engaging in harassment, and settle future lawsuits under similar terms. 
The Right Employment Lawyer to Advise Your Silicon Valley Businesses
As you can see, 2019 has seen vast changes in California sexual harassment law. It is up to employers to ensure their compliance with the law. Kalia Law, P.C. works with businesses to reduce their liability on all issues of employment law. By ensuring compliance with existing laws and enacting proactive workplace policies, Attorney Claire Kalia can help your business reduce potential future liability. Book an appointment through our website or by calling (650) 701-7617. Don't delay – the sooner you seek legal advice, the better protected your business will be.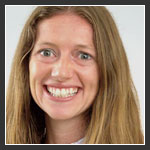 - Claire Kalia