In 2016 the California Legislature passed a new minimum wage law. This law called for incremental increases to minimum wage over several years. The latest change occurred on January 1, 2019, and it is important for all California employers to be sure they are in compliance with both the new standard and existing rules for overtime pay. Kalia Law, P.C. helps businesses stay compliant with local, state, and federal employment laws. Call (650) 701-7617 today to schedule your consultation with experienced California employment law attorney Claire Kalia. You can also book an appointment through our website.
The Latest Minimum Wage Law in California
According to the North Bay Business Journal, the new minimum wage standard is based upon the number of employees an employer maintains. Employers with 25 or fewer employers must pay $11 per hour. Employers with 26 or more employees must pay $12 per hour. The new law also contains provisions for incremental increases to overtime provisions for agricultural workers. Employers with 26 or more agricultural workers must now pay overtime wages after 9.5 hours of work per day or 55 hours of work per week. Employers with 25 or fewer agricultural workers will be subject to overtime changes that take effect in 2022. In the meantime, employers must continue to properly classify their workers as employees versus independent contractors, and hourly employees versus salaried employees. Both classifications create legal obligations with regard to minimum wage and overtime pay.
With these incremental changes that will continue to change in the coming years, it is important for all employers to review their current pay practices. Noncompliance with wage and hour law – whether it is intentional or not – can subject employers to civil lawsuits and administrative penalties from the Department of Industrial Relations. Other related issues can also subject employers to liability. For example: the Supreme Court of California introduced a new test for the classification of workers as employees versus independent contractors in 2018. There is still a legal standard that must be met for salaried employees to become legally exempt from overtime pay. This legal rule prevents employers from simply declaring an employee to be salaried and exempt from overtime if he or she is actually treated as an hourly employee. Misclassification in either category can result in huge fines to employers and lawsuits brought by disgruntled employees.
Experienced Legal Advice to Protect Your Silicon Valley or Mountain View Business
Minimum wage is just one of many employment laws that can expose California employers to liability. Kalia Law, P.C. works with employers of all sizes to create comprehensive plans for legal protection. By developing a proactive legal strategy, your business can save the time and expense of legal problems later. Book an appointment through our website, or call (650) 701-7617. Attorney Claire Kalia can help your company develop the policies and procedures that will protect it from lawsuits, civil liability, administrative sanctions, and the unfavorable publicity that comes with these adverse legal consequences.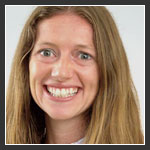 - Claire Kalia