The State of California has recently implemented legislation regarding sexual harassment training in the workplace. Beginning on January 1, 2020, an employer who has at least five employees is required to provide a minimum of two hours of sexual harassment training and education to all employees in a supervisory capacity. Employers are also required to provide at least one hour of sexual harassment training and education to nonsupervisory employees. This training must be provided within six months of the date on which an employee begins his or her employment.
Under the law, the training sessions may be broken up into increments, so long as the total hourly requirement is satisfied. Employers who have provided the required training to their employees after January 1, 2019 need not provide it again before the January 1, 2020 deadline. However, after January 1, 2020, every covered employer must provide this training to each employee one time every two years.
Failing to comply with the new law's training requirements can result in sanctions. For more information about this new law and its applicability, you should call attorney Claire Kalia of Kalia Law, P.C. today. Our firm offers a wide range of services for start-ups and small businesses and can address all of your legal questions and concerns regarding compliance.
Contents of Training
The sexual harassment education and training to be provided by employers must consist of the following:
Information about both federal and state statutes which pertain to the prevention of sexual harassment in the workplace and the remedies which are available to victims of sexual harassment
Examples geared toward instructing work supervisors at preventing sexual discrimination, harassment, and retaliation in the workplace
Information about preventing abusive conduct in the workplace
Training related to gender expression, gender identity, and sexual orientation, inclusive of sexual harassment
The training topics provided by the new law are not intended to be exhaustive. Rather, they are a starting point for the training and education to be provided supervisory employees and regular employees. Employers are free to provide more extensive training regarding sexual harassment and unlawful discrimination in the workplace.
Failing to Comply with the New Law
In the event a qualifying employer fails to abide by this section, the California Department of Fair Employment and Housing could request a court order that would require the employer to satisfy all of the law's requirements.
Moreover, just because an employer complies with this new law, that fact alone does not shield him or her from sexual harassment liability for any former employee, current employee, or job applicant.
Speak with a California Business Lawyer Today
If you are in the process of forming a start-up or small business, attorney Claire Kalia of Kalia Law, P.C. can assist you throughout every step of the process. We can also answer all of your legal questions about sexual harassment training and compliance.
To schedule a free consultation or case evaluation with a California business attorney, please call us today at (650) 701-7617, or contact us online.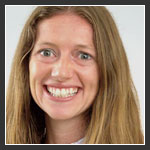 - Claire Kalia