For nearly a decade, California's Labor Code Section 1198.5 has imposed recordkeeping requirements on employers relating to employee files.
Existing Requirements
Under the law, current and former employees are entitled to inspect and receive a copy of any personnel files or records relating to the employee's performance or any grievance concerning the employee. The inspection must be permitted at reasonable times and intervals but not later than 30 days after the employer receives a written request for an inspection. Similarly, within 30 days of receiving a written request for a copy of such records, the employer must provide a copy of all such records at no more than the actual cost of reproducing the records.
To make it easier to accomplish these goals, employers must:
Maintain copies of each employee's personnel file for not less than three years after termination of that employee's employment.
Make a current employee's personnel records available for inspection and, if requested, provide a copy to the location where the employee works or any other location agreeable to the employees and the employer.
Make a former employee's personnel file available for inspection or, if requested, provide a copy of the records at the location where the employer maintains such records or at a mutually agreed-upon alternative location.
Employers do not have to provide access or copies during the employee's work hours and need only comply with one request per year by a former employee. Former employees may receive copies by mail but must pay the postage. An employer need to comply with more than 50 requests for employee records ding a given month by the same representative. An employer is also entitled to take reasonable steps to verify the identity of anyone requesting such records.
If the former employee was terminated for violating the law, the employer may hold the inspection at a location other than the workplace within reasonable driving distance of the former employee's residence or by providing a copy of the records by mail.
Employers who do not grant the rights required under this statute to a current or former employee or a representative of such employee within the specified time periods or as otherwise agreed, the requesting employee or the Labor Commission may recover a penalty of $750.00. In addition, the employee may bring an action for an injunction forcing the employer to comply. If an employee must pursue litigation, the employee may record costs and reasonable attorney's fees.
Recent Updates
Under Senate Bill 807, employers are now required to maintain employee personnel records for at least four years, increased from two years. Further, if the employer receives notice of a complaint being filed with the Department of Fair Employment and Housing, it must maintain all relevant records until the later of (1) the matter reaching a final resolution or (2) the running of the statute of limitations. Employers should update their employee handbooks or written personnel policies and procedures to reflect these changes.
Call Us Today to Schedule a Consultation with a Mountain View Employment Law Attorney
If you have questions regarding employee personnel records or any other issues related to employment law, call Kalia Law today. You can also send us an email through our online contact form.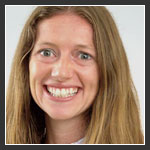 - Claire Kalia