Effective January 14, 2022, there are revisions to the CAL/OSHA COVID-19 Prevention Emergency Temporary Standards. Some Frequently Asked Questions follow.
Q. What are the main requirements of the revised ETS?
A. Employers must develop written COVID-19 Prevent Programs or ensure that all the required are added to the employer's existing Injury and Illness Prevent Program (IIPP). The employer must comply with the following elements of the written program:
Inform employees about the employer's prevention procedures
Identify, review, and correct hazards
Require and provide face coverings and respirators as specified in the ETS
Inform employees that they can wear masks no matter what their vaccination status and that you may not retaliate
Use mechanical and administrative controls as well as personal protective equipment as needed
Investigate and respond to COVID cases in the workplace
Train employees
Make no-cost testing available to employees who have been exposed and, in the case of an outbreak, make testing available at no cost regularly
Exclude those who are infected or have been exposed until they no longer present a risk
Follow applicable return to work criteria
Maintain records of cases and report serious cases to Cal/OSHA and the local health department
Q. What must employers tell employees?
A. Employers must provide at least the following information to employees. Other requirements may also apply.
How to report to employers, without fear of retaliation
Hazards in the workplace and related policies and procedures
Best practices to avoid transmission
How to request a respirator and the requirement to wear them
Requesting accommodations
How to obtain testing
Information regarding available COVID benefits
Q. Who Do the CAL/OSHA Temporary Standards (ETS) revisions apply to?
A. All employers, employees, and places of employment except:
Work locations with only one employee who doesn't have contact with others
Employees working from home
Employees covered by other regulations
Employees working from a location chosen by the employee not under the control of the employer
Q. Does the ETS apply to workplaces with only one employee if that employee has brief contact with others?
A. Yes. But the measures for implementing the ETS will reflect the limited exposure.
Q. Does the ETS apply to any facility subject to the Aerosol Transmissible Diseases (ATD) standard?
A. The ETS applies to employees at these facilities who are not covered in the employers ADT Exposure Control Plan as having occupational exposure to ATDs.
Q. Can an employee be subject to the ATD and ETS?
A. No. A particular facility covered by the ATD will not also be subject to the ETS.
Q. Are firefights subject to both ETS and ATD standards?
A. No. Generally, firefighters working as EMTs will be subject to the ATD. Otherwise, firefighters are subject to the ETS. However, one or the other standards must be applied to firefighters.
Contact a California Employment Law Attorney Today
If you're having difficulty understanding and implementing the revisions in the ETS, contact us today or call 650-701-7617 for an initial consultation and evaluation of your program.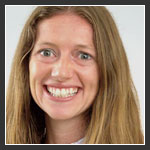 - Claire Kalia