Beginning January 1, 2023, California had a minimum wage of $15.50 per hour for all employers, but certain cities and counties may have higher minimum wages. For example, Mountain View has a minimum wage of $18.15 per hour.
The minimum wage is an obligation of an employer and it cannot be waived by any kind of agreement, including collective bargaining agreements. Employers cannot use the tips of an employee as a credit toward their obligation to pay the minimum wage.
Exceptions to Minimum Wage Law
Certain employees could be exempt from the minimum wage law. Examples may include:
Outside salespersons
People who are parents, spouses, or children of employers
Apprentices who are regularly indentured under the State Division of Apprenticeship Standards
Another exception is for learners, regardless of their age, who must be paid at least 85 percent of the minimum wage that is rounded to the nearest nickel for the first 160 hours of employment in occupations for which they have no previous experience. Additional exceptions apply to employees who are mentally or physically disabled, and nonprofit organizations like sheltered workshops or rehabilitation facilities employing disabled workers.
People with licenses can get them renewed, and organizations could be issued a special license by the Division of Labor Standards Enforcement that authorizes employment at a wage less than the minimum wage, although this is only until January 1, 2025.
California Overtime Laws
The Fair Labor Standards Act (FLSA) requires paying overtime to all employees who work more than 40 hours in a single work week at a rate of at least time and one-half the regular rate of pay, unless they are exempt. In California, a nonexempt employee cannot work more than eight hours in any work day or more than 40 hours in any work week unless they receive one and one-half times the regular rate of pay for all hours worked in excess of eight hours in any work day and over 40 hours in the work week.
Eight hours of labor will constitute a day's work, and any employment beyond eight hours in a work day or more than six days in any work week is allowed provided that the employee is compensated for their overtime at least one and one-half times the regular rate of pay for every hour worked beyond eight hours, up to and including 12 hours in any work day, for the first eight hours worked on a seventh consecutive day of work in a work week, or double an employee's regular rate of pay for every hour worked beyond 12 hours in any work day and for every hour worked beyond eight on the seventh consecutive day of work in a work week.
California's Industrial Welfare Commission (IWC) wage orders are the counterpart to U.S. Department of Labor (DOL) regulations, and the IWC divides its wage orders into 17 industries and occupations. Employers that try to get around California's overtime payment laws by designating workers as independent contractors will be taking a significant risk because California Labor Code §226.8 establishes penalties for employers who willfully misclassify workers as independent contractors such as fines up to $25,000 per violation.
Contact Our Mountain View Startup & Small Business Attorney
Minimum wage and overtime laws can be difficult for some businesses to comply with. You will want to work with Kalia Law P.C. for help managing your business because our firm understands what needs to be done in these cases.
We will take the time to sit down with you and really understand your case so we can offer the best possible legal assistance in every matter you are dealing with. Call (650) 701-7617 or contact our Mountain View startup & small business attorney online to take advantage of a free consultation.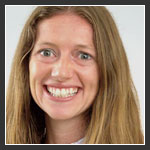 - Claire Kalia